Pneumatic Type Probes & Ultra Soft Pneumatic Type Probes
---


---
PNUMATIC TYPE PROBES

---
DP-S2A / S4A / 10A – HBT type



Protecting probes from a damage



Measuring range : ±1.0mm to ±5.0mm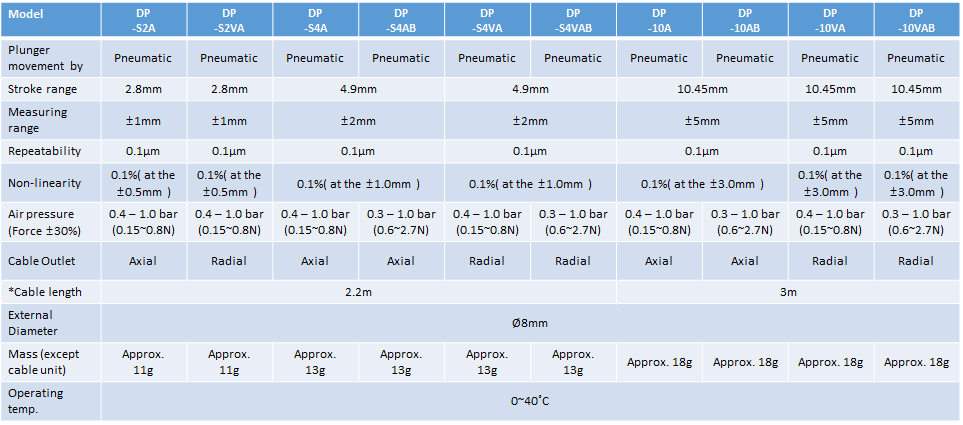 Dimension (Click to view more)

​




---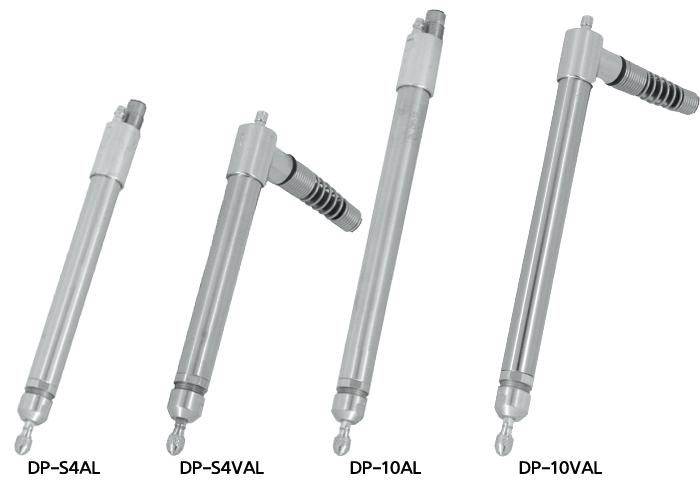 ULTRA SOFT PNEUMATIC TYPE PROBES
---
DP-S2AL / S4AL / 10AL – HBT type
ULtra soft pneumatic touch, Min. 4g force control.





For the part deformed easily by force





To the part which is easy to damage by force





Measuring range : ±1mm to ±5mm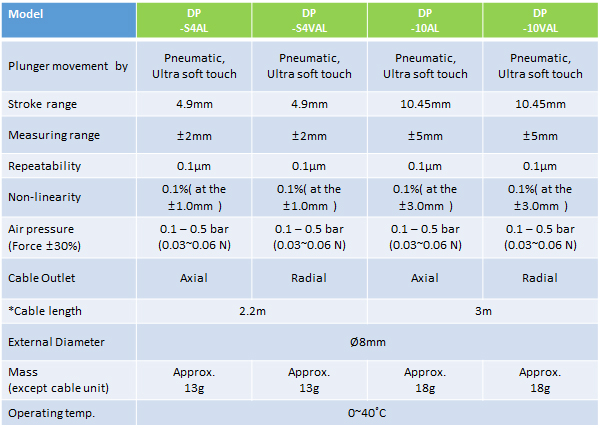 Where to use Ultra soft type Probes




The part sensitive by measuring force




Thin glass, plastic, film, Wafer, etc




No scratch mark allowed parts.




Min. 4g force can be controlled by air pressure




How to set probes on a system




​We recommend upper setting position for the best condition to use.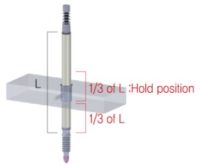 Dimension

(Click to view more)